Update your website content, quickly and easily.
Need to change the text on a page, add a picture, or even create a new page. With Diner Websites, you can quickly add, remove, and update content across your entire website with a few clicks of a button with an easy-to-use Web Builder.
No more waiting for your web designer to complete website update tasks.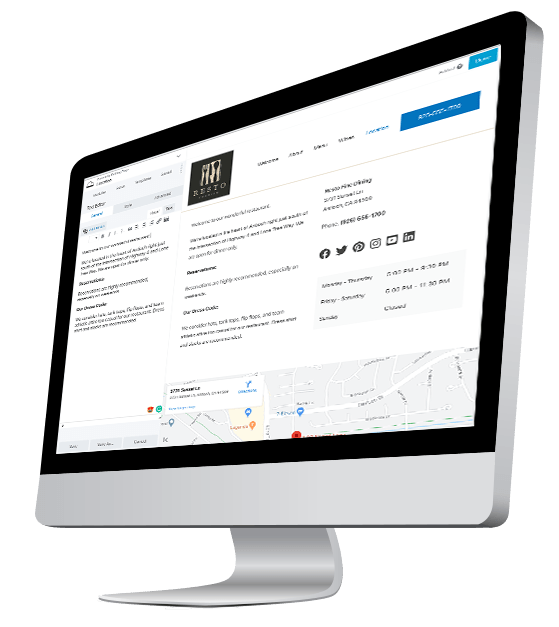 Now there's 2 choices for Management Content: